Global Culture for a Better World
Citizen Planet is a natural progression from The Smooth Jazz Sunday Brunch t
hat I hosted, both online and on-air, for more than 10 years. During that time I had the privilege of sharing life's great pleasures with many of you and with thousands of people from all walks of life. It's no secret that food, drink, music, and good company are the foundations of all cultures and are ambassadors of good-will wherever you happen to be. 
Citizen Planet was created to extend those cordial feelings to the wider world and to share my interest in many aspects of life that contribute to a more well-rounded, joyful and realistic view of the world.
Cheers,
Barbara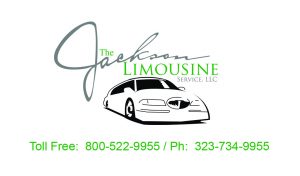 You'll be entered to win free 4-hour limo service from The Jackson Limousine Service.
First-class business, entertainment & airport service in the greater Los Angeles area.
Toll free: 800-522-9955
Tel: 323-734-9955
Congratulations to the latest winner: Rebekkah Wiley
Comments
comments