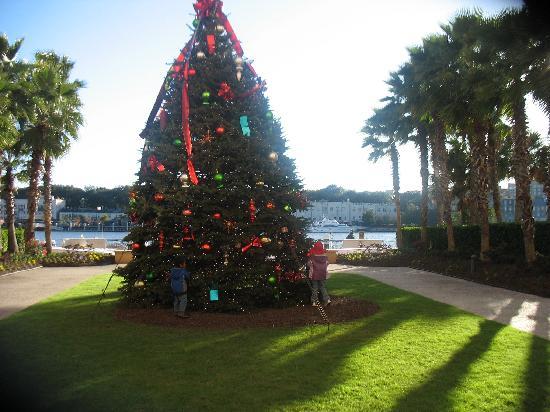 Christmas Day Jazz Brunch in Savannah, Georgia
Savannah, Georgia has the allure of a beautiful woman with an air of mystery and a bit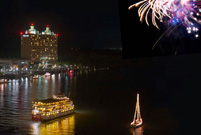 of a racy reputation. You may be most familiar with it from the movie "Midnight In The Garden Of Good And Evil." Its 250 year history, exquisite architecture, historic buildings, languid oak trees dripping with moss and the spine-tingling thrill of ghostly apparitions makes it an ideal holiday getaway for the entire family.
Add to all of that friendly Southern charm, the modern amenities and luxury of the Westin Savannah Harbor Golf Resort and Spa, a championship course, world-class spa, a bird's-eye view of the holiday lights boat show on the Savannah River and a Christmas jazz brunch and there's something to delight everyone.
Extravagantly decorated for the holidays with the largest gingerbread village and Christmas tree display in the South, The Westin sets the stage for unique holiday festivities. Its signature restaurant, Aqua Star has been hailed by critics as having the "Best View of Savannah" and "Best Brunch in Savannah." It's located on the second floor of the Westin with a spectacular view of the Savannah River.
Award-wining Executive Chef Sir Roger Michel prepares a succulent Christmas feast with all the classic assortments and just a touch of contemporary flare assuring you a deliciously memorable and enchanting Christmas in the deep South. December 25, 11am – 3pm. Reservations required.
Comments
comments