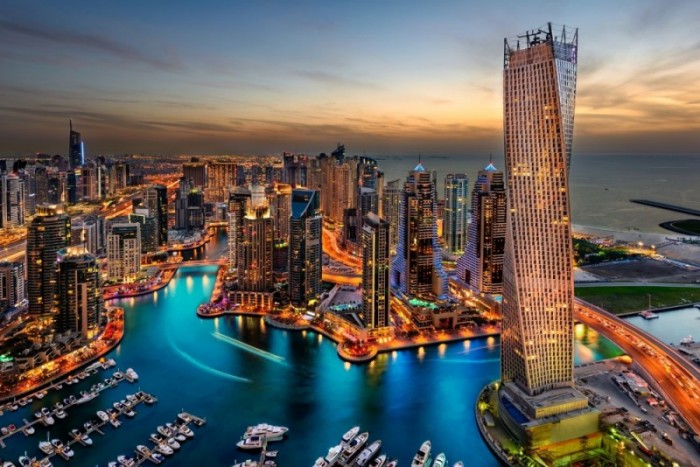 Definitely Dubai
"The secret of Dubai's success is due to the vast desert spaces
of my country, where the mind has the freedom to think, to explore"
~ Ruler, Sheikh Mohammed
These days when you visit Dubai you're arriving at the pivot point of extremes between the ancien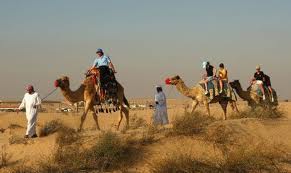 t and modern worlds. Contemporary Dubai is arguably the most architecturally futuristic city on the planet, thanks to the grand vision of its ruler, Sheikh Mohammed.
The earliest recorded mention of Dubai goes back to the year 1095. Located south of the Persian Gulf on the Arabian Peninsula, throughout its long history, Dubai's geographical location has made it an important trading hub between the Eastern and Western worlds. That tradition continues to this day in a completely up-to-date way.
Since the emirate administration of Dubai was created in 1971, Dubai City has emerged as a global city and international business hub. Although Dubai's economy was originally built on the oil industry, the emirate's new model of business now drives its robust economy.  Its main revenues are derived from tourism, real estate, and financial services, similar to that of Western countries.  
While Dubai is a cosmopolitan, international center, Islam is a way of life in the city, and visitors are wise to adopt a  level of cultural and religious sensitivity during their stay. Despite being governed by Islamic laws, alcohol is available to tourists in licensed bars and restaurants and English is widely spoken.  Restaurant  menus, road signs and other information is usually presented in both English and Arabic.
With year-round sunshine, intriguing deserts, beautiful beaches, luxurious hotels and shopping malls, fascinating heritage attractions and a thriving business community, Dubai receives millions of leisure and business visitors each year from around the world. When you visit, you'll experience a range of services and a local infrastructure that help make any trip to Dubai smooth and hassle-free, and that includes the lavish Friday Jazz Brunch at Traiteur restaurant at the Park Hyatt Dubai.
Friday Jazz Brunch in Dubai
Traiteur Restaurant at the Park Hyatt, Dubai
It's hard to top the delicious excesses of brunches anywhere in the world, but like most things in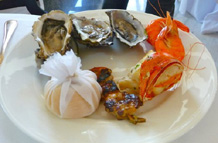 Dubai, the Friday Jazz Brunch at Traiteur Restaurant, exceeds all expectations. The "Time Out Dubai Restaurant of the Year" winner in the best brunch category for two consecutive years, Traiteur presents classic and contemporary French cuisine presented by Paris trained Chef de Cuisine Franck Detrait and his team
of chefs
. This is a sophisticated brunch with a truly gorgeous French-themed buffet, presenting a wide selection of options and plenty of live cooking stations.   
Coffin Bay Oysters that taste plucked fresh from the South Australian Ocean are the perfect starter before moving onto the sumptuous feast of roast duck, Canadian lobster and beef tenderloin, assorted pork charcuterie, and lamb and USA beef from the rotisserie. Lobster, shrimp and salmon from the grill station will also delight, while a live station serves Eggs Benedict with ham, as well as a selection of vegetables and potatoes served in copper pots, from French beans to roasted pumpkin. A variety of cuisine is also on offer from the outdoor terrace where views of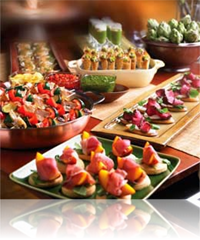 the creek marina is relaxing and romantic. 
An extensive dessert buffet is set up inside Traiteur's private dining room in addition to live dessert stations. The mouth-watering selection includes home-made ice creams, a crêpe and waffle station, a chocolate fountain, a praline station and a plethora of other desserts, including Saint Honoré, Opera Cake, Éclairs and Crème Brûlée.
With a contemporary and sleek decor, stunning architecture and an elevated theatre-style kitchen, along with live entertainment from a smooth jazz band, the brunch at Traiteur is as much a feast for the eyes and ears as the palate. The restaurant also features exclusive private dining spaces, including Chef's Table and Cave Privee which is set amidst a 4,200 bottle wine cellar.  Treat yourself to the Friday Jazz Brunch at Traiteur restaurant at the Park Hyatt. It's definitely a Dubai worthy experience. Reservations here.
Comments
comments