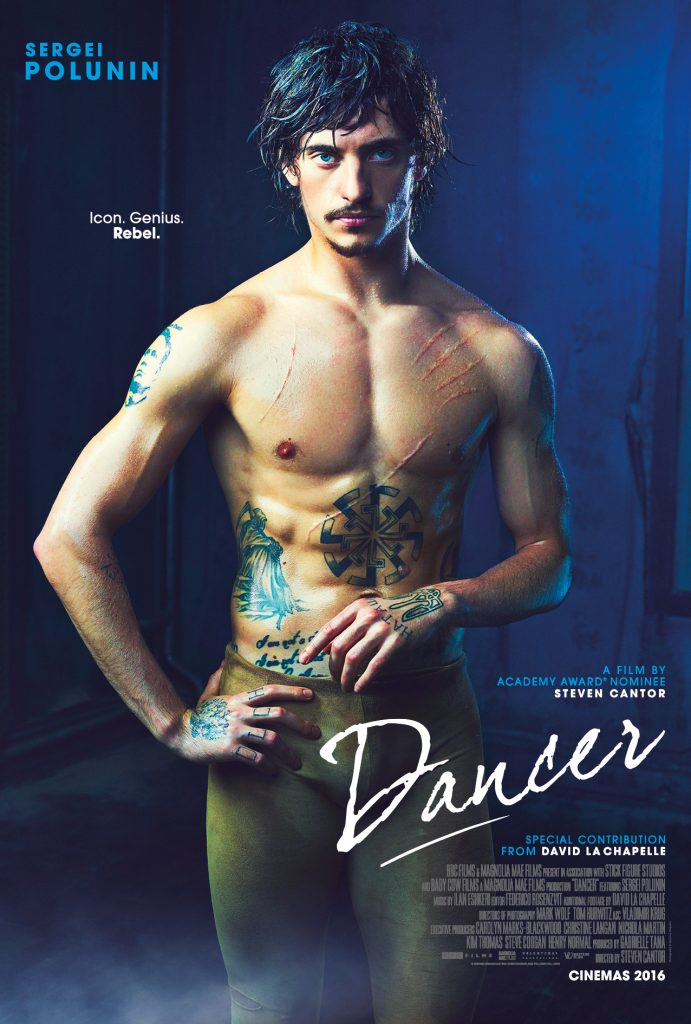 Sergei Polunin
Bad Boy of Ballet
Sergei Polunin is a Ukrainian ballet dancer who was formerly a principal dancer with the British Royal Ballet and is currently a principal dancer with Stanislavsky and Nemirovich-Danchenko Moscow Academic Music Theatre and the Novosibirsk Opera and Ballet Theatre.
He was born in Kherson, Ukrainian SSR. From the age of 4 to 8, he trained at a gymnastics academy and then spent another four years at the Kyiv State Choreographic Institute. His mother Galina Polunina moved with him to Kyiv while his father Vladimir Polunin worked in Portugal to support them.
After Polunin graduated from the Kyiv Choreographic Institute he joined the British Royal Ballet School at the age of 13 in 2003, sponsored by the Rudolf Nureyev Foundation. He became a first soloist at the Royal Ballet in 2009.
In June 2010 Polunin became the Royal Ballet's youngest ever principal. After two successful years, on 24 January 2012, Polunin announced his resignation from the company with immediate effect. He said he had become so unhappy that, "the artist in me was dying."
Several months later, in summer 2012, Polunin was invited to Russia by its famous ballet dancer and an artistic director of ballet of the two Russian theatres Igor Zelensky, and became a principal dancer with The Stanislavsky Music Theatre and Novosibirsk State Academic Opera and Ballet Theatre. In early April 2013, it was reported that Polunin had walked out on the Schaufuss Ballet's performance of Midnight Express just days before its opening night.
The New York Times described Polunin as "a fabulous dancer, with a steely technique and beautiful line" in its review of Alice's Adventures in Wonderland (2011)when he danced as the Knave, who doubled as Alice's romantic interest. Polunin was shortlisted as the best male dancer for the 2014 National Dance awards in the U.K.
In 2014 Polunin started his collaboration with a famed American photographer and music director David LaChapelle and took part in his new projects including dancing video "Take Me to Church", music by Hozier presented in February, 2015. That video went viral and people unaware of his existence suddenly got to know of him.  
A 2016 documentary Dancer, directed by Steven Cantor, includes the dance video, and details of the dancer's life and career. You can see it now on Netflix. The trailer is available below.
Comments
comments