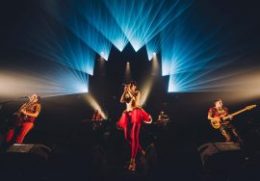 Vive la France!
Get your resistance on with French style
When centrist Emmanuelle Macron won the French Presidential election, denying far-right Marine Le Pen and her followers that power-base, two-thirds of France and rest of the like-minded world erupted in joy.
Dear friend Fabien, in Bordeaux, sent a track of music to share his pleasure. It's from a hot and upcoming, outside-the-box French band, Deluxe. Most of the vocals are in English, they're young & high-energy, combining elements of jazz, hip-hop, music hall, French style and pure zany-ness. Deluxe is bright, flashy and guaranteed to put a smile on your face and get your body moving. Link over to the In The Spotlight section to see, hear and read more about Deluxe here. Vive la France!
Comments
comments