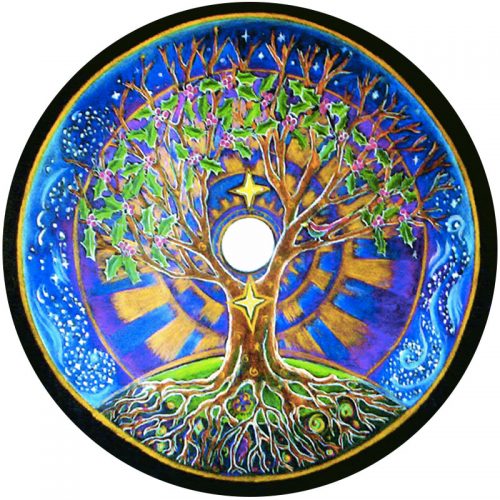 Growth and Strength: A tree is a universal symbol of strength and growth as they stand tall and strong all over the world. They spread their roots deep into the soil to ground and stabilize themselves. Trees can weather the toughest of storms, which is why they are such a prominent symbol for strength. The Tree of Life represents growth as a tree starts out as a small, delicate sapling and grows over a long time into a giant, strong tree. The tree grows up and outwards, representing how a person grows stronger and increases their knowledge and experiences throughout their lifetime. 
Individuality: The Tree of Life symbolizes one's individuality as trees are all unique with their branches sprouting at different points and in different directions. It symbolizes a person's personal growth into a unique human being as different experiences shape them into who they are. Over time, trees gain more unique characteristics, as branches break off, new ones grow, and as the weather takes its toll – all throughout which the tree remains strong and sturdy. This is a metaphor for how people grow and change throughout their lifetime and how their unique experiences mold them and enhance their individuality.  
Immortality and Rebirth: The Tree of Life is a symbol for rebirth as trees lose their leaves and seem to be dead during winter, but then new buds appear and new, fresh leaves unfurl during the spring. This represents the beginning of a new life and a fresh start. The Tree of Life also symbolizes immortality because even as the tree grows old, it creates seeds that carry its essence so it lives on through new saplings.
Peace: Trees have always evoked a sense of calm and peace so it is unsurprising that the Tree of Life is also a symbol for peacefulness and relaxation. Trees have a relaxing presence as they stand tall and still while their leaves flutter in the breeze. The Tree of Life serves as a reminder for the unique, calming feeling that one gets from trees.
Comments
comments