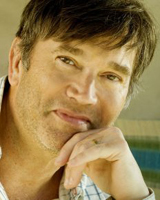 Groove-Oriented Jazz
Trumpeter Rick Braun
Rick Braun is a charming, engaging artist who has always brought high-energy musicianship to his extensive array of No.1 Billboard chart an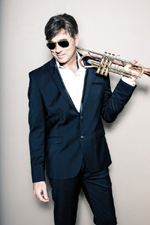 d radio hits. He's been doing it consistently since his solo career began in 1992.
Now he revisits the spirit of his twenty-year-old breakthrough collection, Beat Street, with the new release of his 16th CD, Can You Feel It. The first single from it, "Get Up And Dance" is already No.three and rising on the Billboard chart, continuing the winning streak that began years ago with Club Harlem.
Of the wildly successful reception for his first contemporary jazz release in five years, he says, "I'm grateful that people still want to hear what I have to say musically. That's beautiful and miraculous." On Can You Feel It, Braun returns to his jazz-funk roots, while continuing to record and collaborate with old and new musical friends. Among them are heavyweights Dave Koz, Philippe Saisse and Brian Culbertson.
In our conversation with the new music, listen to vibrant, funk-enriched songs from Can You Feel It, and just try to stay in your seat. Click on the player to get closer to this compelling artist. Visit Rick's website here.
Comments
comments