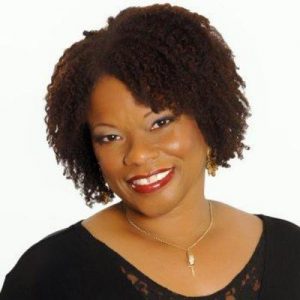 Music That Makes The Season Merry

by Pat Prescott
Pat hosts The Pat Prescott Morning Show on
L.A.'s 94.7 the Wave and is an adjunct professor
of broadcasting at Santa Monica College.
pnprescott@947thewave.com
When I think of my favorite Christmas memories, there's always a soundtrack playing in the background. It seems the older I get, the more poignant and special those songs become. Let me hear any song from the Nat King Cole Christmas album and my Dad is alive again, singing along with Nat.  Those memories are etched into my spirit and Nat's silky baritone singing The Christmas Song is all it takes to bring them back. I wanted to share with you some of my all time favorite holiday recordings and a few new additions. These new Christmas records include collections from three well known crooners and one of today's most innovative new vocal ensembles:

Michael Buble – Christmas (singin and swingin as always)

Tony Bennett – The Classic Christmas Album (85 years young and picking up more new fans every day)

Harry Connick Jr. – What A Night! ( Harry can sing and play for me any month of the year)

Naturally 7 – Christmas… It's A Love Story (what more can I say about the uniqueness of their vocal play; sorry, but this one is only available in mp3 format)

And these albums will never leave my Christmas music library:

Boney James – Boney's Funky Christmas  (when he says it's funky, he truly means it!)

Take 6 – He Is Christmas (there's not a bad track on it; the harmonies will blow your mind!)

Brian McKnight – I'll Be Home for Christmas (time for some new Christmas classics and who better to write them than this multi-talented pianist, composer and singer)

Al Jarreau – Christmas (can't celebrate the holidays without this one)

Dave Koz – Ultimate Christmas Collection ( featuring selections from Dave's previous Christmas releases; his version of " The Christmas Song" with Brenda Russell, David Benoit and Rick Braun is exceptional and my personal favorite is a little gem called "Beneath the Moonlit Sky")

And whatever you do, don't you dare wrap a present or put up decorations without Nat King Cole singing along in the background. 

Have a wonderful holiday and keep the music playing!
Comments
comments