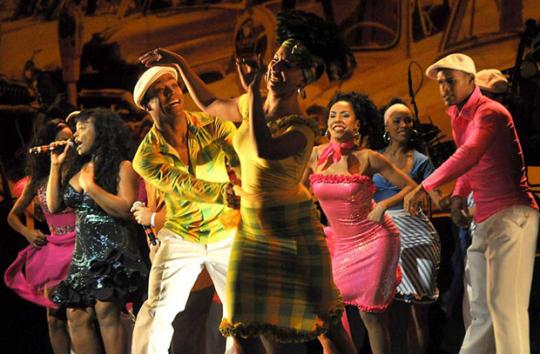 Viva La Cuba
Baila!
In 2014 President Obama  ordered the restoration of full diplomatic relations with Cuba and the opening of an embassy in Havana for the first time in more than a half-century. Last year the number of Americans visiting Cuba jumped 30 percent, to 454,000. Tourism in general isn't new to Cuba, in fact. After the Soviet Union collapsed, ending its economic support and kicking off a brutal depression, state ministries approved new beach resorts that have become popular with Canadians and Europeans. Americans started arriving in noticeable numbers about five years ago. Even before the December 2014 announcement that diplomatic relations would resume, the Obama Administration was approving tours for "people-to-people educational travel," a Cuba-specific category that continues to evolve. No lying on beaches all day with rum drinks is the idea, but you may visit the school that teaches violin to the rum-drink mixer's kids, and it's become increasingly common to see phalanxes of Americans following guides along beautifully restored streets in Old Havana or into private restaurants or organic farms.
Then last March the administration declared that Americans could start people-to-people traveling on their own, provided they sign affidavits promising to abide by embargo rules.  In late August the first regularly scheduled flights to Cuba began. Even before that, charter flights were leaving Florida so frequently that Miami International Airport departures boards listed Cienfuegos, Cuba, right up there between Chicago and Cincinnati. Ninety-​nine percent of Americans planning to visit Cuba say "I want to see Havana now."  If you want the experience of cars from the fifties, crumbling and restored Colonial architecture, the pros and cons of a revolutionary socialist government and all that it implies, get there now. Everyone knows Cuba is on the cusp of big changes.
When you do get Havana you'll experience a timeless, uniquely solid culture and history with music and dancing at the top of the list. Sexy, friendly, dancing Cuba. Check out the video below for a vibrant example.
Comments
comments