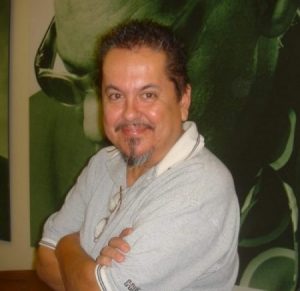 Executive Producer, Ron Shapiro
The Soulful Countdown Show that
Features the Best from Yesterday and Today
Rick Nuhn is the host of the nationally syndicated show Top Ten Now And Then that airs in major markets across the country and internationally.

He has been a player in this game of music for more than three decades. His "Double Sided" career features extensive playing time in both radio & records. On the radio side Rick has been a personality, music director, and program director at a wide variety of formats.
He began his radio days in Phoenix Arizona, doing a jazz thing at KXTC, which later changed to a Disco format where Rick was nominated for Billboard's PD of the year. Music Director, Program Director, and personality stints at KXAM, KOPA, KZZP, K-15, and KUKQ followed and then Rick headed west from the sun to the beach for the morning drive slot at the legendary KGFJ in Los Angeles.
A change was in the works after two years of wake-ups, as Rick began the flip side of his career with Atlantic Records where he won Rookie of the Year and Promotion Person of the Year Awards, and the R&B Report award, as Regional Promotion Person of the Year. Next was New York City as National Director of Promotion and a Billboard nomination as Promotion Person of the Year. During this stint at East West Records, Rick also won the Gavin Report award as National Promotion Person of the Year.
A segue to MJJ Records working for Michael Jackson as the Vice President of Promotion was next and that was followed by a four year stint at Warner Brother Records where he successfully closed out Phase One. Rick resumed his radio career at Hot 92.3 where he was an air personality and Assistant Music Director. This was an important last stop as it was at Hot that the idea of syndication became a reality.
Rick's penchant for doing both radio and records continues, however he recently retired from his 10 year role as Senior Director of Urban Music for the Concord Music Group, to devote his attention full time to all things radio, including the new start-up "Hot 923 The Beat" an internet portal that is already acquiring wide listenership worldwide.

Rick has been happily married for 32 years and is entertaining all other offers that might assist his efforts to fund his 27 year old daughter's continued pursuit of the wine business, in New York City!
You can connect with Rick here
Comments
comments