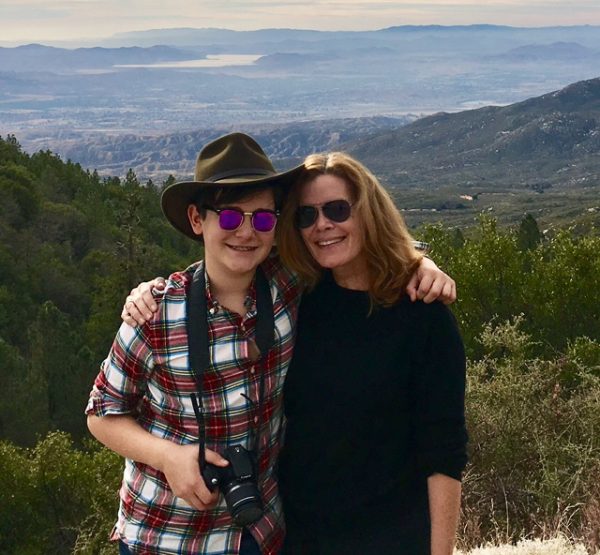 Maggie McKay is a native of Los Angeles and has lived there her entire life. She graduated from USC, took additional courses at Art Center, UCLA and SMC and is a photographer. She spent eight years as a DJ on classic rock KCBS-FM,  then  went to KFWB to do news, which she has done throughout her 20 year career. Maggie has also been a DJ for L.A. stations KXEZ, KMGX, KSRF and she worked at KLSX/KRLA with legends like Wolfman Jack, The Real Don Steele and Charlie Tuna. You can hear her currently on 94.7 The Wave in Los Angeles and online. 
My grandmother was Scottish and my grandfather was from County Cork, Ireland so we loved St. Patrick's Day.  Of course in the 13 years of Catholic school I attended we studied St. Patrick's Day and allll the lore surrounding him, like driving the snakes out of Ireland, etc etc. but what I loved was when I was little, my dad would short sheet our beds and blame the leprechauns and turn the milk green with food coloring and one of my friend's moms put food coloring in the toilet and said that was PROOF the wee ones had been there.
We also ALWAYS had to have corn beef and cabbage which I am NOT a fan of to this day but it was my mom's thing and then my husband, Richard, took on that tradition. Now that I have my own family I carried on the leprechaun traditions and added some of my own like sprinkling shamrock confetti in a trail to my son's bedroom or made green cookies and of course the green milk which I STILL do even though he's 14 and doesn't buy any of it anymore, I do it more to amuse myself.
We also turn the furniture over upside down and mix things up in the house, because apparently wee-ones are mischievous. I do love any Irish singers and have lots of that music both traditional and contemporary. Let's not forget wearing green lest you be pinched. Our dog Hercules knows.

---
Comments
comments