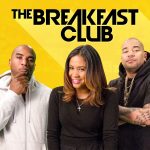 The Breakfast Club is a four and a half hour morning show featuring DJ Envy, Angela Yee and Charlamagne Tha God's unrivaled interviews with celebrities and hip-hop artists. From megastars like Justin Bieber, Nicki Minaj and Arnold Schwarzenegger to rap icons such as Rick Ross, Waka Flocka and Gucci Mane, every guest visiting The Breakfast Club is grilled with their signature blend of honesty and humor. The results are the best interviews to be found on radio.
Journalist and humanitarian, Maria Shriver talks to the Breakfast Club about her best-selling new book, "I've Been Thinking …Reflections, Prayers, And Meditation For a Meaningful Life."
In case she's new to you, here's Maria's bio in her own words, followed by the video of her conversation on The Breakfast Club. 
I grew up in a family that was driven to serve. My uncle John F. Kennedy was president. My uncles Bobby and Teddy Kennedy served in the U.S. Senat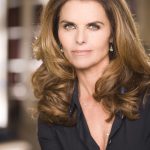 e and also ran for president. My father Sargent Shriver served as founding director of the Peace Corps and led the nation's war on poverty and ran for president as well. My mother, Eunice Kennedy Shriver, started the Special Olympics and was an amazing mother to my 4 brothers and myself. 
I've always been deeply curious about everything, so a career in journalism seemed like the perfect fit for me. I've had a great career, working my way up from writer to producer to anchor at both CBS News and NBC News, and traveling around the world interviewing presidents, kings, activists and humanitarians. I've found something interesting and inspirational in everyone and everything I've covered. I believed then –and I still believe now – that journalism can not only inform, but also inspire us.
Today, my mission is clear. I want to challenge what is, imagine what can be, make a difference and move humanity forward in all areas of human endeavor. That's what Architects of Change do — I consider myself one, and I work to shine a light on others.
Moving humanity forward. That is my ministry. That is my mission. I hope you will join me.
Comments
comments