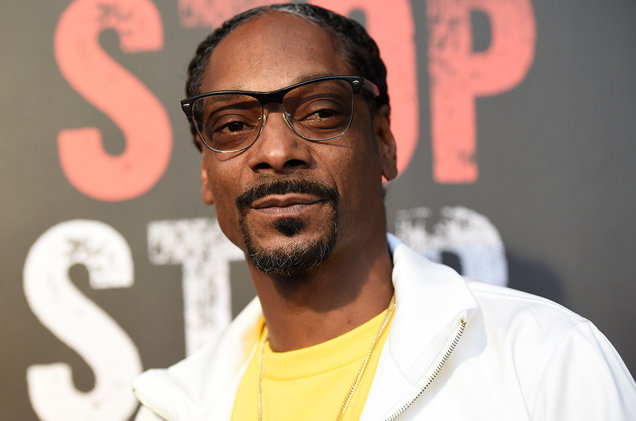 Evolution of a Hip-Hop Icon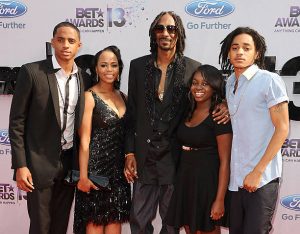 For many people who came of age during the soul era, who loved the tight rhythms, gospel and blues influences of R&B, the emergence of hip-hop was like hearing noise from an unpleasant outer planet. And many hip-hop fans have responded with mutual disdain for the music that lit their parents' lives and changed society.
As a lot of musicians know, there's a steady continuum between the seemingly disparate genres. More than any of the standard bearers for hip-hop, Snoop Dogg pays homage to their forerunners, with much love and respect for soul music. He grew up with it. His mother and friends of that generation had it playing on the boom box at home, it was all over the radio, in the clubs and on the streets.
It was from those same streets that the voices of a new generation told the raw story of life as they saw and felt it. Snoop Dogg and his cohorts were at the leading edge of in-your-face gansta rap, igniting the devotion and capturing the hearts of young, angry, querulous generations, while inciting fear, shock and controversy in hidebound polite society everywhere.
Twenty some years later, Snoop is now a leading international media figure, the star who sparks honest communication and good-will across the same divergent cultures and generations that were once so at odds.
Married to his high-school sweetheart, Shante Broadus, for 21 years, they have raised three children and as he has said, "I'm 41 years old and a father, who I am is not who I was." 
Who he is now is the same fun-loving, laid-back, creative, disciplined and totally honest person he's always been. He radiates an open-heart and open-mind to all who encounter him, devoting his time and energy to worthwhile and ground-breaking endeavors.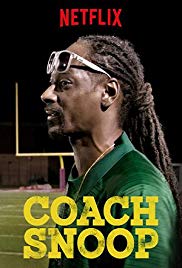 Among them is the fact that Snoop is a certified football coach and has been the head coach of his son Cordell's youth football teams and the John A. Rowland High School trophy-winning team. You can see a fascinating Netflix original series about it, "Coach Snoop" here.
Snoop is an active entrepreneur and investor. In 2009, he was appointed creative chairman of Priority Records. He has become the first major celebrity to brand and market a line of legal marijuana products, he purchased the famed soul food restaurant chain Roscoe's House of Chicken and Waffles out of bankruptcy and supports numerous charities and worthy causes.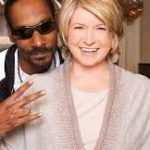 He's also changed the face and presumptions for prime-time cooking/variety show tv by co-hosting, with his friend, living-well maven, Martha Stewart, VH1's Martha & Snoop's Potluck Dinner Party.
As a bridge between R&B and hip hop, Snoop Dogg is a worthy ambassador to both musical worlds as you can see and hear in his collaboration with the great soul vocalist, William Bell on "I Forgot To Be Your Lover." Link to the Citizen Planet feature, "Partners in Song Across the Generations" here. You can watch a clip of Snoop talking about the link between soul and hip hop and experience an artistically thrilling collaboration between two masters of their genre who pull it all together.
Snoop's flow is front and center in everything he does. From his earliest mega-hits Doggystyle and The Doggfather, through decades of evolving messages and music, to today's spiritual expression, Snoop Dogg's personal and professional evolution is reflected in his willingness to share every part of his journey with courage and depth. We're all the richer for this man's evolution.
See how he applies it in Snoop Dog Presents: Bible of Love, the new faith-based set that debuted at No. 1 on Billboard's Top Gospel Albums chart. Watch the vid below "Words Are Few" from Bible of Love to experience it for yourself.
Comments
comments