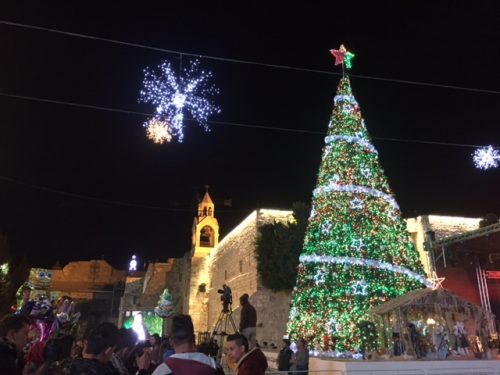 Thousands Attend Christmas Tree Lighting in Bethlehem
Thousands of faithful and dignitaries attended the lighting of the giant Christmas tree outside the Church of the Nativity in the traditional birthplace of Jesus.
Palestinian Prime Minister Rami Hamdallah and Father Francesco Patton, a top official with the Catholic Church in the Holy Land, were present at Saturday's ceremony in the Palestinian biblical city of Bethlehem in the occupied West Bank.
A fireworks display and festivities accompanied the annual ceremony at the Manger Square in the run up to Christmas Eve, which attracts thousands of pilgrims and tourists from around the world.
Earlier Saturday, Father Patton greeted clergy and led a service at the Nativity Church.
Comments
comments