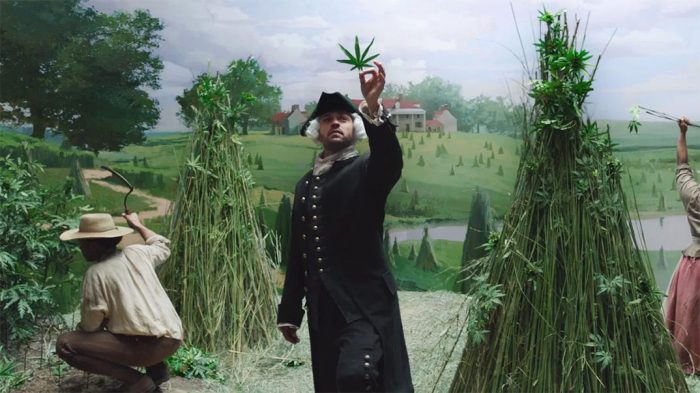 Cannabis Becomes "The New Normal"
in Spike Jonze's MedMen Ad
American cannabis company MedMen (CSE:MMEN) has premiered the first-ever US television commercial for marijuana on its YouTube channel.
The advertisement was directed by Oscar-winning filmmaker Spike Jonze—whose previous work incudes Being John Malkovich, Adaptation, and Her—and is narrated by actor and political activist, Jesse Williams. The two-minute short film focuses on the history of cannabis in America, beginning with the hemp farm owned by George Washington.
From there it jumps forward, chronicling iconic moments in America's journey towards legalisation, including the Woodstock festival and the release of Reefer Madness, while also touching on the human cost wrought by America's war on drugs. Decades of the "stop and frisk" program, and a justice system focused on disproportionately punishing drug offenders are issues that still continue to disproportionately plague the African American community.
However, the legalisation of marijuana has the potential to change this. The advertisement—entitled The New Normal—argues that as investors flock to the industry, and doctors become sympathetic to its therapeutic purposes, cannabis will enter the mainstream, becoming "the new normal."
According to the CMO of MedMen, David Dancer, the ad is intended to encourage the "normalisation of cannabis". The company considers the short film to be a "statement" that will fuel further public discussion, rather than a commercial in the traditional sense.
"We had a desire to create a commercial with a profound message. Our core value is around ensuring that people can lead safe, happy, healthy lives with cannabis being a part of it. A couple of years ago, agencies and talent like this probably wouldn't have been interested in working in cannabis, so I think it's a milestone moment," Dancer said.
"We are really proud of navigating compliance in the media space and television is finally starting to evolve."
"One thing is moving into more benefit-driven messaging, to make sure those who are new to cannabis, or thinking about trying it, can start to understand some of the potential benefits of cannabis," he said.
Joint Effort
As part of its' push to move marijuana legalisation into mainstream acceptance, MedMen's ad will be screened on online streaming platforms for the Oxygen channel, Lifetime, CBS Sports Network, The Food Network, and MSNBC. The campaign will also include print ads that will be published in GQ, Rolling Stone, and Us Weekly, as well as audio advertisements on Howard Stern's Sirius XM show and podcasts such as The Adam Carolla Show.
But, while this may seem promising, Dancer has admitted that the company still has a long journey ahead on the road to complete legalisation.
"We still have a way to go," he said. "We still can't work with Instagram, Facebook, and Google, but we continue to build those relationships, and over time I firmly believe they'll open up as well."
"We just keep chipping away at this challenge. We started local in LA with outdoor and now, here we are. Trust me, we are having conversations with ABC, NBC and CBS all of the time, but the fact that cannabis is still considered a schedule 1 drug is the main issue. Federal legalization is obviously the last hurdle."
"Someone has to be the first one the dance floor. When we look back 20 years from now, the illegality mentality is going to be a joke. This plant is not theoretical in its practice and its use is directly attached to enhancing the quality of people's lives," Dancer said.
Thus far, American TV networks have proven relatively resistant to the idea of cannabis advertisement. Previously, CBS has stepped in to prevent a medical marijuana PSA from playing during the Super Bowl—claiming that it would violate broadcasting standards—while the ABC knocked back an advertisement starring actress Bella Thorne because the cannabis company wanted it to air during the Oscars.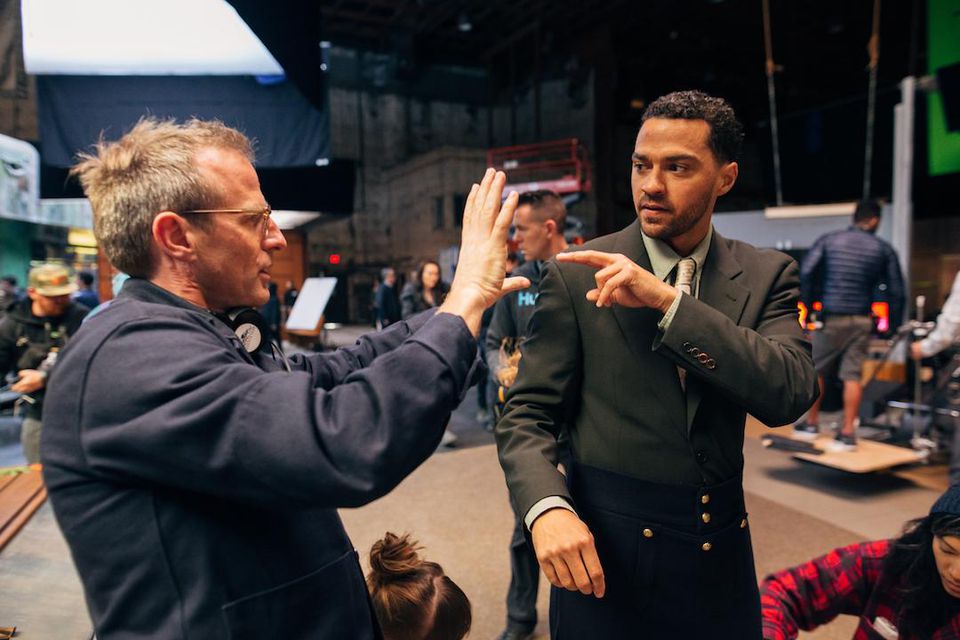 The actor who stars in the commercial, Jesse Williams, says that he was excited to work with Spike Jonze—describing the director as a "genius"—and hopes that the commercial will "have an impact on culture; we are taking that responsibility seriously and trying to strip some of the mythology around it, via a history lesson."
"I think a connective thread needs to be made, because the truth is, in middle-income white America, [cannabis] is already pretty normal: It's the joke in every single coming-of-age movie, from Animal House to Superbad. White people know their kids smoke weed … They're selling it, and buying it, but it's not that big of a deal, because they're human beings with potential in their lives, and that's OK."
"But when black and brown folks do it, we're thrown in cages for the rest of our lives, shot in the street, and then it's justified in the news because someone might have had some marijuana in their system," Williams said.
The director, Spike Jonze, also has a documentary in post-production that explores the experiences of "The New Normal" cast members, which include police officers, convicted drug offenders, and legal cannabis entrepreneurs. Before moving on to the world of films, Jonze was a well-known figure in the advertising world, having worked on commercials for companies such as Adidas, Ikea, Kenzo, and Apple.
Speaking to Forbes Magazine, Jonze argued that the American government's current approach to cannabis prohibition "doesn't make sense".
"I've never been into pot much or a huge advocate for legalization, but I've always supported it because it seemed absurd for the reasons we all know. And it always felt inevitable."
"But getting to do this, I got to learn the bigger picture of the whole story. I feel so hopeful, but the thing that sticks with me and upsets me is that there are still so many people that are still locked up for this plant that is now legal in so many places," Jonze said.
The Future Looks Green
While it's still unclear if MedMen's advertising campaign will be a success, it is a step towards mainstream acceptance for the cannabis industry. Multiple American states have already legalised recreational cannabis, and if this trend continues then marijuana advertisements may soon become a commonplace fixture on commercial television
MedMen CMO David Dancer says that the last shot of the ad represents the company's hope for the future.
"It ends in suburban America."
"Grabbing the groceries [and] grabbing your MedMen at the same time. Something very normal and a part of everyday life," Dancer said.
Comments
comments