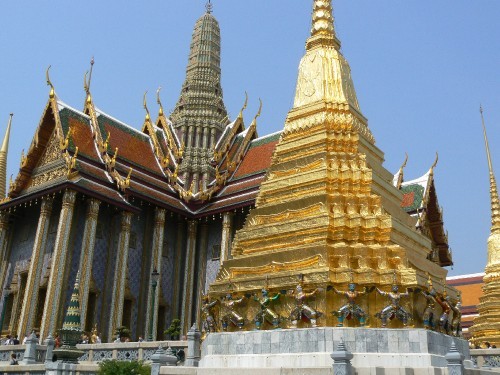 Bangkok, From The Sacred To The Profane
It's hard not to be charmed by Bangkok. It's an irresistible destination for tourists and business people alike, who are seduced by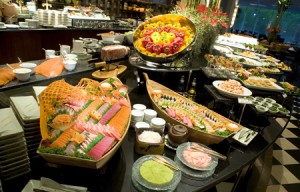 its many pleasures and opportunities. From its gilded Buddhist temples to its steamy bar and club scene to its modern skyscrapers filled with international business offices, you'll find Bangkok is nothing if not a city of contrasts both ancient and modern. In spite of the 24-hour hustle, traffic and noise of one of Asia's major cities, you can turn away from the surface grittiness, rampant neon and the giant concrete pylons of the expressways by wandering deep into one of the neighborhood alleys and imagine the soulful landsca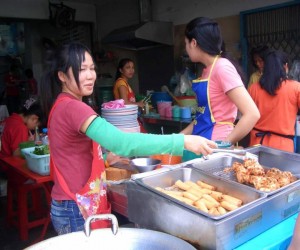 pe of palm groves, rice paddies and gardens that were the way of life here for centuries before the big city took over.
Bangkok may boast the finest street food on earth.The city has long attracted migrants from across Asia, so its street cuisine, both at vendor carts and in tiny mom-and-pop restaurants, blends many delicious styles of cooking. Side by side with the vibrant street scene are the city's many fancy hotels and malls, its world-class aquarium, museums protecting countless treasures from the past, modern art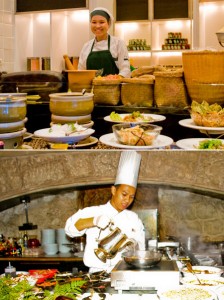 galleries, the much-visited temples Wat Arun and Wat Pho and the elevated Skytrain network. Bangkok is many things to millions of people and hectic and chaotic is part of the mix. The great escape from this metropolis overload is to the exquisite sanctuary of the Jazzy Sunday Brunch at the Living Room restaurant at the five star Sheraton Grande Sukhumvit in the heart of the city.
To restore your serenity nothing beats sipping a glass of wine or champagne in air-conditioned luxury while listening to live jazz and tasting an enormous variety of mouth-watering cuisine on a relaxing, lazy Sunday. You can enjoy fine French oysters, Alaskan crab, fresh seafood, sushi, dim sum, Indian curries, eggs cooked to your liking, pizza, breads, and a long line of cold and hot appetizers and finger foods, Thai temptations and traditional roast beef. An irresistible selection of desserts and ice creams completes the memorable meal. The exquisite cuisine is also complemented by freely flowing sparkling Prosecco, classic and contemporary cocktails, house wines, beers, and freshly squeezed fruit juices.
Experience the Sunday Jazzy Brunch at the Living Room in Bangkok with free flowing drinks every Sunday from Noon – 3pm. For reservations, please call 66 (0) 2649 8353, e-mail dining.sgs@luxurycollection.com.
Comments
comments