When In Milano
You'll find a lot to do, see and hear in super-stylish Milan. It is the country's economic and fin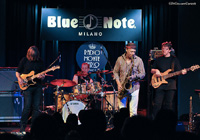 ancial heart, the main industrial and commercial engine of Italy and a leading global city. As a major world fashion capital, (think Armani, Versace and Dolce & Gabbana), with important museums, theatres and landmarks, Milan attracts more than two million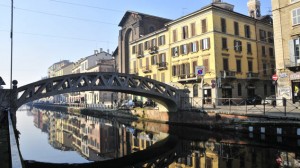 annual visitors from every corner of the globe. When you're among them, you have a vast array of first-rate, sophisticated entertainment choices.
Milan is a major international centre of the performing arts, most notably opera, with the La Scala opera house, the jewel in the crown for opera aficionados, considered to be one of the most prestigious opera houses in the world. It's also a place to enjoy first-rate jazz by world-famous artists at this first European outpost of New York's iconic Blue Note Jazz Club – Blue Note Milano. Saxophonist Dave Koz performs there this month, as does Eddie Palmieri, Cassandra Wilson and Chucho Valdes
. Gregory Porter, Patti Austin, Incognito, guitarist Lee Ritenour and bassist Marcus Miller are just a few of the notables who have performed there in recent months. Combine the great music with traditional Italian cuisine and a wide choice of drinks, in a uniquely Milanese elegant atmosphere, and you have the memory of a lifetime.
From October to March, the traditional Sunday Brunch at Blue Note is the ideal experience for the who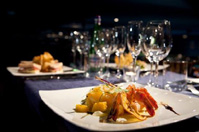 le family: a rich buffet, great live music, kid's activities and a promotional price for adults and children. The kitchen offers a wide variety of international dishes: the typical continental breakfast and a choice of hot and cold starters and pasta, side dishes and appetizers, a buffet of salads, cakes and desserts. During the brunch, the qualified nursery "Isola dell'Infanzia" and the training school for kindergarten operators "TataDok" entertain children aged two to 12 years, offering recreational activities suited to different ages including drawing, games, small sculpture. An ideal way for you to relax into the wonderfully grown-up environment offered at the Sunday jazz brunch at Blue Note Milano.
Comments
comments