Sunday Brunch
Serafina Restaurant, Seattle, Washington
---
Carol Handley's Seattle
If you've spent any time in the Pacific Northwest in the past couple of decades, you know C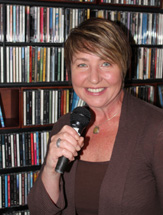 arol Handley. That's how long this Seattle native has been presenting jazz and adult alternative music both on-the-air and with live lifestyle events.
From 1996 to 2010, as on-air host  and Program Director at  KWJZ , Seattle's smooth jazz radio station, Carol produced and presented concerts and events featuring a broad range of styles of jazz and roots music.
For 13 years fans of smooth jazz flocked to her Smooth Jazz Festival and three years ago did the same for the popular Secret Concert series she created with Dimitriou's Jazz Alley, introducing many artists to her audience in CD release concerts.
She recently founded Carol Handley Presents, producing live events for music lovers to connect with artists and their music at venues and festivals  throughout Seattle and the Northwest.  She's also a gourmet chef and, as you know, great food and great music go together. In Seattle there's no one better to introduce the Smooth Jazz Sunday Brunch at Serafina.
Carol's Best Jazz Brunch in Seattle
"Tucked into the quaint lake-side neighborhood of Eastlake,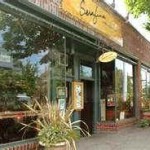 is the charming and comfortable restaurant Serafina.  I like to get out and enjoy Seattle's music scene in all it's shapes and sizes, but I get few chances to get out and enjoy a good brunch. When I do, I head to Serafina.
Known for it's great menu and extensive wine list, Serafina is also home to one of Seattle's only regular jazz brunches. Join them for an original and inspire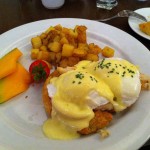 d offering of menu items while enjoying some of the finest entertainers and musicians in Seattle.
Try the frittata with farmers' cheese, leeks and mint, served alongside farmhouse roasted potatoes while you sit stageside and enjoy the music up close and personal, or sit on the patio in the warm months and enjoy the ambiance and my favorite, Pane e Mele – thick sliced brioche French toast paired with poached apple whipped mascarpone and fig syrup. Now that's my idea of a great brunch."
Check out Carol's Smooth In Seattle.
Comments
comments