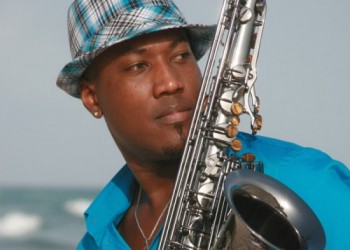 Have You Heard Elan Trotman?
One of  the Newest Stars on the Smooth Jazz Horizon
I was very impres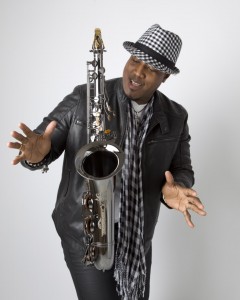 sed when I first heard Elan Trotman play live at the B.B. Jazz Festival in Huntington Beach, California but I was even more impressed when I met him in person for the first time. He is an intelligent and articulate young man who is poised to carve out a space for himself in the smooth jazz arena.
His performances created a buzz on last year's Dave Koz and Friends Mediterranean cruise.  In fact, he was so popular that he has been invited to return for this year's cruise to Sicily and Greece in September.
Elan's experiences as a student at the prestigious Berkley School of Music in Boston have provided a wonderful foundation for his writing and performing and connected him with dozens of other talented players to grow and collaborate with.
Elan visited me on the morning show in the Wave studios recently and we talked about his career and his new recording "Tropicality" which is already getting significant airplay across the country.

Connect with Elan on his website here.
Comments
comments