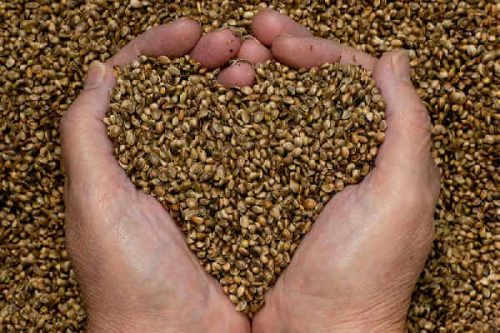 Like so many, we at Rocky Mountain Seed Alliance are deeply devastated by the current and historical treatment of our sisters and brothers in humanity. While we are in the midst of our spring campaign, we would like to take a pause and acknowledge the deep-seeded impacts of racism. Together, we must stand and combat the racial inequalities pervading this country for far too long.
Compounded by the pandemic, the "struggle to breathe" is hitting black communities and all communities of color the hardest. In lieu of an appeal for donations to our work at this time,
we ask that you consider giving to the efforts of others to assist people impacted by racism, racial trauma, and/or those being gravely affected by COVID-19.
Please take part in this critical moment in history by becoming more informed and involved. Join your voices with those who are long overdue to be heard and supported. Here are some websites where you can donate or learn more:
Black Lives Matter
American Civil Liberties Union
National Black Food and Justice Alliance
Soul Fire Farm
John Hopkins Center for American Indian Health
Diné Bikéyah Seeds and Sheep, and COVID Relief Fund
Indigenous Seed Keepers Network
Books to help raise awareness and understanding on the impacts of racism and colonialism:
An Indigenous People's History of the United States by Roxanne Dunbar-Ortiz
White Fragility by Robin DiAngelo
Farming While Black by Leah Penniman
Decolonize your Diet by Catrióna Rueda Esquibel and Luz Calvo
The Pueblo Food Experience by Roxanne Swentzell
We have more to learn, and more work to do. By educating ourselves, listening, speaking in solidarity, and lifting up muted voices, we will work to eradicate oppression and violence against people of color and indigenous people. We need to start within our own, local circles of influence, and we need to start now.
As a seed conservation organization, we understand how the inaccessibility of seeds has played a role in controlling marginalized peoples with food insecurity, particularly through colonizing the diets of traditional communities. We will continue our work to address this injustice through seed saving offerings and by providing educational resources freely.
Please contact us if you're interested in being involved with developing a Seed Equity Toolkit, if you would like free access to our online programming, or are in need of financial assistance to participate in our courses.
Thank you for your part in this movement to end racism.
In this together,
Lee-Ann Hill, Program Director
RMSA Staff
Comments
comments