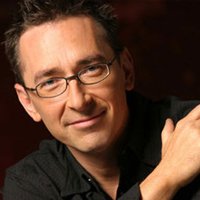 Keyboardist Brian Simpson
He's All Good
Keyboardist/Producer/Composer Brian Simpson is equally at home front-and-center in the spotlight and behind the scenes. When you want a consummate professional to help bring your A-game to the stage and studio, Brian's your guy. He's done it for everyone from Janet Jackson and Teena Marie to George Duke, Stanley Clarke and Dave Koz, for whom he has been musical director for the past 15 years and for the last eight years, the musical director, of the highly popular Smooth Jazz Cruise featuring Marcus Miller and David Sanborn.
At the same time, he's delivered seven albums and 10 Billboard charting hit songs as a solo artist. Simpson's breakthrough as a solo artist began in 2005 with the No.1 radio hit "It's All Good." The title track of It's All Good hit No.1 on the Radio & Records Smooth Jazz Airplay chart and remained in the Top 5 for four months. His most recent hit "Just What You Need," has been among the top 10 songs on the Billboard chart and the Smooth Jazz Top 20 chart for many months.
Whatever format Brian's working in you can hear the funky R&B flavors of his Chicago-area roots infusing his scintillating, groovin' jazz performances. In light of his enormous success and the accolades that come with it, Brian's most proud of being a first-rate working professional jazz musician.
Listen to our conversation with music and you'll hear this master of his craft talking about growing up in Gurnee, Illinois in a music-filled household that led him to decide to be a professional musician at an early age. He traces his evolution and travels for us and tells the stories of each piece of music we play, and it's all good. Click on the player above to hear it. Visit Brian Simpson's website here.
Comments
comments