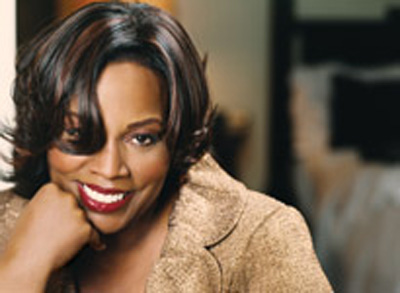 Dianne Reeves
The Beautiful Life
Dianne Reeves flawless voice and storytelling virtuosity are matched only by her prowess at transcending genres and soaring through a variety of styles in a single song. She's a master at combining jazz, blues, soul and anything else that strikes her creative fancy. 
She's always done that and this four-time Grammy award winner takes it to an even higher level in her latest work of art, her 20th album, Beautiful Life. Produced by Terri Lynne Carrington, the CD includes collaborations with Robert Glasper, the late George Duke, Lalah Hathaway, Esperanza Spalding, Gregory Porter, Raul Midon and a host of other first-rate musicians who, like Dianne, are both timeless and totally of-the-moment.  
This slam-dunk collection of 12 eclectic songs returns Dianne front and center to the spotlight after a hiatus of five years. During that time away from the studio, she dealt with the tragedy of losing her beloved mother to cancer and the death of her cousin, the great George Duke. Duke passed away just a couple of weeks after his sessions with Dianne on Beautiful Life. When asked about the reason for the CD's name, she responded, "Even in a world with much sadness, at its essence, life is beautiful."
Life's highs and lows are interpreted with soulful elegance and brilliant power by Reeves on Beautiful Life. She wrote some of the songs, delivers killer covers of others, like the Marvin Gaye classic "I Want You" and brings her liquid gold voice and positive energy to bear on every note, in every song. Hear what she has to say about it all in our conversation with music from Beautiful Life by clicking the player. Visit Dianne's website here.
Comments
comments