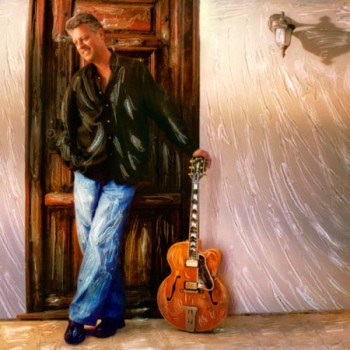 Guitarist/Producer Paul Brown
Truth B Told
For more than two decades, beginning with saxophonist Boney James' debut, Trust in 1992, Paul Brown's dynamic R&B driven sound has set the standard for the urban jazz format. With over 60 No.1 radio airplay hits, Brown is the genre's top producer and performer.
On his new multi-faceted Woodward Avenue Records release, Truth B Told, Brown pushes the envelope by digging deeper into soul and blues – and brings the freewheeling creative spirit of bands like The Crusaders and Steely Dan into an exciting modern context. A decade into his solo career, which began with the 2004 release of Up Front and includes his 2012 collection The Funky Joint, the two-time Grammy Award winner masterfully sets a high bar for his genre, playing his 1963 Gibson Johnny Smith L-5 with more abandon than ever.
The guitarist and composer's dynamic new ten track set features performances from many of the artists he's produced and/or played with over the years, including saxophonists Darren Rahn, Richard Elliot, Euge Groove and Dave Koz, plus Najee on flute. Legendary trumpeter and arranger Greg Adams works his trademark horn section magic on several tracks, including the first single "Take It From Me." Truth B Told also features some of the final sessions of drummer Ricky Lawson, who passed away in December 2013.
Hear Paul Brown talking about his new CD, Truth B Told, along with select songs from it, by clicking on the player above. Check out Paul's website here.
Comments
comments