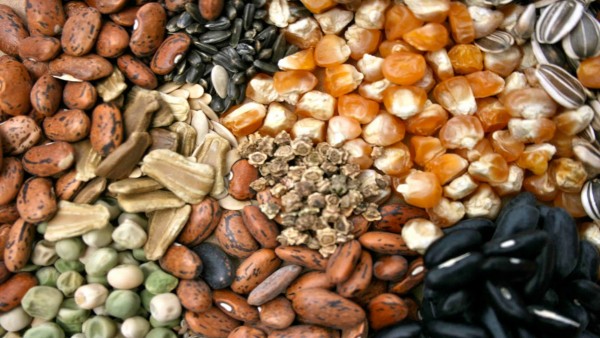 Bill and Belle, Global Leaders in
Traditional, Organic Seed-Saving
Bill McDorman is a seed saver, writer, and educator based in Cornville, Arizona. He is co-founder of The Down Home Project, Garden City Seeds, Seeds Trust, High Altitude Gardens, the Sawtooth Botanical Gardens, Seed School and the Rocky Mountain Seed Alliance. He is author of the book Basic Seed Saving. Bill is the former executive director of Native Seeds/SEARCH.
Belle Starr has a background in media, public relations, community organizing and nonprofit management. She was co-producer of the seminal sustainability festival SolFest in Northern California for 7 years, and in the early 90s she produced and hosted the nationally syndicated environmental radio feature, the Environmental Action Report. Belle is the co-founder of Seed School.

Locally produced seeds yield hardier, more delicious crops. When seeds are grown, saved, and replanted in a particular location year after year, remarkable adaptations develop. Growers can select and save seeds from standout specimens with traits like resistances to pests and diseases, brighter colors, and tastier flavors. In essence, they are carrying the best from one growing season into the next. This is how our ancestors farmed sustainably for over 10,000 years—and it's the only way to recreate such a system today.
Global Adventures
in Sustainability
Comments
comments