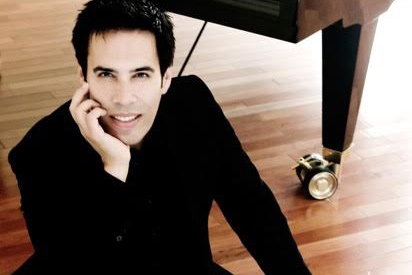 Sunday, February 11, 2018, 8pm
Freddie Ravel
From the age of five, Grammy-nominated keyboardist Freddie Ravel has been passionate about music. That passion has taken him from his childhood dreams to the heights of professional musicianship. By the time he was 23 he was invited to join Brazilian Master Sergio Mendes' band and toured the world with him.
Soon after that Freddie released three highly acclaimed solo albums, including "Freddie Ravel" from which his Smooth Jazz hit "Sunny Side Up" has became his signature.
Along the way, Freddie has produced, recorded and composed with such diverse luminaries as Earth, Wind & Fire, Al Jarreau, Madonna, Prince, Quincy Jones, the Boston Pops and rock legend Carlos Santana, among others. 
Still driven by the same passion for music that captivated him at five, as a highly accomplished adult, Freddie is now using his years of musical and human experience to being a creative force for expanding human awareness with his keynote concerts, "Tune Up To Success." They're based on the premise that musical principles can be applied to creating a richer, more harmonious life by people everywhere.
Freddie Ravel spreads the joy around in many ways.  He'll be doing just that for you and your Valentine, Sunday, February 11, 8pm at Herb Alpert's Vibrato Grill, Jazz & Etc. in L.A. Check it out here.
Visit Freddie's website:FreddieRavel.com
Comments
comments