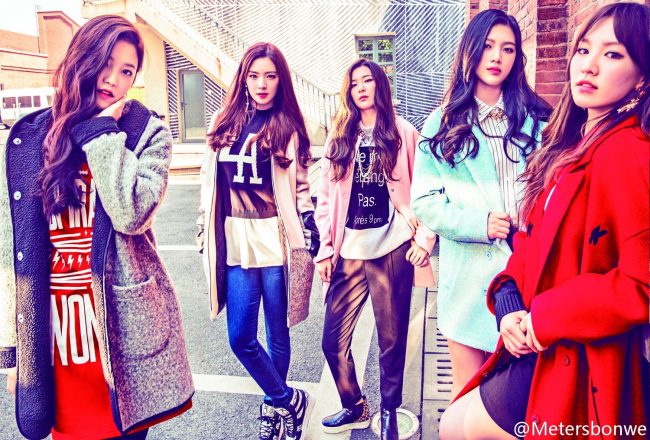 Kim Jong Un is a super-fan of hit-making K-pop group Red Velvet.
That could be a diplomatic breakthrough.
It might be a diplomatic breakthrough: North Korean leader Kim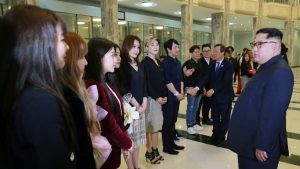 Jong Un admitted this week that he likes K-pop music, saying he was "deeply moved" after watching a two-hour concert with South Korean performers in Pyongyang.
The concert was the latest in a series of diplomatic moves designed to ease tensions in the weeks leading up to a possible summit between President Trump and Kim.
The concert Kim enjoyed Sunday featured popular girl band Red Velvet. Kim and his wife, Ri Sol-ju, clapped along with the music, and Kim later posed for pictures with the artists backstage.
Sunday's concert highlights the power of K-pop, which has grown into a multi-billion dollar a year industry as its popularity has spread throughout Asia and elsewhere, including the United States.
Watch Red Velvet perform their latest hit, "Bad Boy," in the video below.
Comments
comments