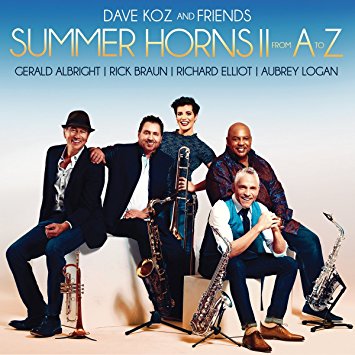 Pat Prescott & Dave Koz - Summer Horns II from A to Z
Dave Koz & Friends
Summer Horns II from A to Z
Podcast
  Dave Koz in conversation with
one of his closest friends, Pat Prescott
Listen to the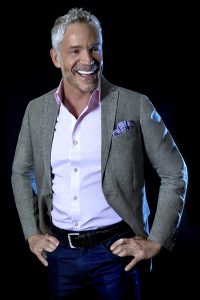 warm and revealing conversation between these long-time frien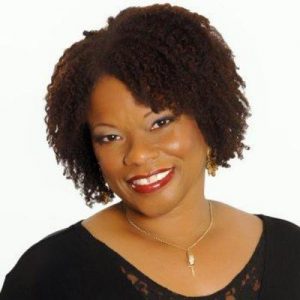 ds and colleagues, 94.7 The Wave L.A,'s morning show host, Pat Prescott and sax man Dave Koz. You'll hear them talking about Dave's newest release, Summer Horns II from A-Z and much more.
In a career that spans more than three decades, saxophonist Dave Koz has racked up an astoundingly impressive array of honors and achievements: nine GRAMMY® nominations, nine No. 1 albums on Billboard's Current Contemporary Jazz Albums chart, numerous world tours, playing for multiple presidents, a Star on the Hollywood Walk of Fame and more. A platinum-selling artist, Koz is also known as a humanitarian, entrepreneur, radio host, instrumental music advocate and restaurateur.
Now, he has released one of the most exciting recordings of his long career. Five years after recording their initial tribute to the great horn sections of soul, jazz and pop, Dave Koz and Friends' Summer Horns II From A To Z reprises the all-star, crowd-pleasing format of that smash hit outing. The album features Koz on soprano, alto, tenor and baritone saxes—along with alto saxophonist Gerald Albright, tenor saxophonist Richard Elliot, Rick Braun (trumpet) and Aubrey Logan (trombone and vocals), plus guest vocalists Jonathan Butler, Kenny Lattimore and Sheléa—putting their own spin on classics by Stevie Wonder, Paul Simon, Michael Jackson, Natalie Cole, Earth, Wind & Fire and more. Plus a guest spot from Gloria Estefan on an inspired recreation of her classic "Conga."
Late in 2017 Koz also appeared as himself in a Hallmark movie called Sharing Christmas, which also used some of the music from the 20th Anniversary Christmas album.
Then of course there is the Dave Koz Friends at Sea Cruise. "We had two back-to-back sailings last year for our Venice and Beyond cruise," he says. "This year we have sold-out back-to-back cruises for Scandinavia and the Baltic, and next year we've already sold out back-to-back for two weeks in Australia."
And…not one, but two radio programs: The Dave Koz Radio Show, on the air uninterrupted for close to 25 years and The Dave Koz Lounge which can be heard on SiriusXM.
"I love hospitality and giving to people," Koz says. "As a cruise host and when you're coming to see a show or on the radio, it's all about an inviting environment for people to come hang out in. That's the same whether it's on the radio or in a concert, on a cruise or at a restaurant. I've also done a lot of work with the Starlight Children's Foundation, which is my family's favorite charity, which helps kids who are hospitalized for long periods of time and their families. We've also made a wine for close to 10 years called Koz Wine that raises money specifically for Starlight and with our silent auctions that we do on the cruises every year, through the generosity of our fans, we've raised well over a half a million dollars for Starlight."
Koz is constantly touring, with annual summer and holiday tours. Another Summer Horns tour in conjunction with the new release kicked off in June 2018.
"Always front and center is the music. It's humbling, this many years in such a fickle business, to still have a career, still be able to go out and tour and make records," he says. "Music has been such a blessing to me, and we need it more than ever today."
Summer Horns II from A – Z, tour & cruise info & all things Koz available to you on his website at davekoz.com.
Comments
comments