An Awe Inspiring, Global, Universal




Art Project is About to Begin
Yusaku Maezawa's Epic Journey
"I Choose to Go to the Moon with Artists"
"A painter, musician, film director, fashion designer…
Some of Earth's greatest talents will board a spacecraft
and be inspired in a way they have never been before.
During the week-long spaceflight, what will they see?
What will they feel? And what will they create?"
~Yusaku Maezawa
Inspiring the Dreamer in All of Us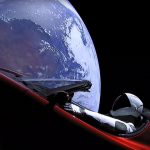 After a relatively brief period of teasing the announcement, SpaceX took the opportunity to announce its very first paying passenger for a trip around the Moon. The man is Yusaku Maezawa, and he's a very, very wealthy Japanese man who plans on inviting up to eight others along for the ride around the Moon and back to Earth.
Maezawa might not be a household name in the US but his brands are huge in Japan and abroad. He's the founder of Japan's largest online clothing retailer, Zozotown, and also has his own clothing brand call Zozo. He's also an avid art collector, and broke auction records with individual purchases of $57.3 million and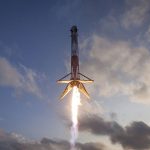 $110.5 million in 2016 and 2017, respectively. 
During the SpaceX reveal event, Maezawa explained that his desire is to bring a bunch of artists with him on his trip around the Moon. That's not a symbolic claim; he actually plans on recruiting up to eight artists who will join him and participate in a project he calls #dearMoon.
"A painter, musician, film director, fashion designer… Some of Earth's greatest talents will board a spacecraft and be inspired in a way they have never been before," Maezawa's new #dearMoon website reads. "During the week-long spaceflight, what will they see? What will they feel? And what will they create?"
His idea is to inspire the passengers and then bring their various works together in a collaborative showcase of art inspired by the Moon journey. SpaceX forecasts the flight taking place in 2023, but as founder Elon Musk explained during the announcement event, there's a lot of factors that could impact how it all plays out.
As Reuters reports, the actual cost of the trip hasn't been revealed, but Maezawa noted that the journey will set him back significantly more than his art purchases. The billionaire has reportedly already placed a large deposit on the flight which is helping SpaceX in the development of the BFR launch platform that will actually take the passengers around the Moon.
Comments
comments