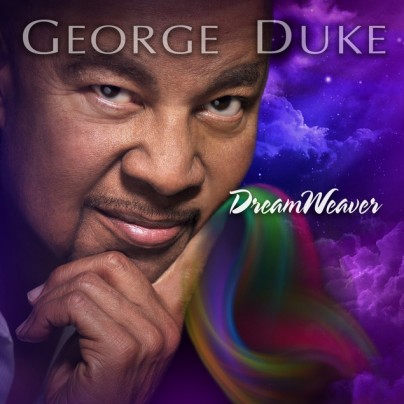 George Duke, Free Spirit
Jazz, Funk and Soul Keyboard Maestro
The word legend is loosely tossed around like so much confetti – you'll often see it used to describe people who've lasted in their chosen profession for a mere 10 years or so. When you use it to describe Grammy award-winning keyboard pioneer, composer, singer and producer George Duke, you're telling the truth. For more than 45 years he's been at the forefront of popular music expression across multiple genres, racking up hit songs and awards. This year, you'll see this great musician headlining the 35th annual Playboy Jazz Festival with special guest Jeffrey Osborne, June 15, at the Hollywood Bowl.
George earned a bachelor's degree in trombone and composition with a minor in contrabass, from the San Francisco Conservatory in 1967 and later earned his Masters Degree in composition from San Francisco State University. As a jazz pianist and keyboardist he was working clubs and session gigs while still going to college. That's where he met Al Jarreau and they honed their craft working together at a small club in the Bay Area.
When Duke heard French jazz violinist Jean-Luc Ponty on the radio, he sent him a note saying, "I'm the only guy who can play with you."  Ponty agreed, gave him a shot and George accompanied him on the road. As a result of performing with Ponty in Los Angeles, George was seen by Frank Zappa, Cannonball Adderly, Quincy Jones and a host of other music luminaries. He made a name for himself with the album "The Jean-Luc Ponty Experience with the George Duke" Trio and his illustrious career took off.
Fans and critics who loved George Duke's work as a straight-ahead jazz player were often dismayed at the direction he took as a pioneer in the fusion of jazz, funk, R&B and a variety of progressive pop projects. He confounded admirers when he famously joined forces with avant-garde musician Frank Zappa. He's continued to work with an array or artists from Cannonball Adderley to many of today's hip-hop and neo-soul stars. His partnership with Stanley Clarke as the Clarke/Duke Project has lasted more than 30 years.
George has released more than 30 solo albums which have incorporated jazz, pop, Latin and R&B to critical and commercial success, with six Grammy nominations and he has maintained a consistent presence on the Billboard charts since the mid-'70s. He has collaborated with many of the most prominent figures in the music world and has produced numerous albums for artists representing almost every aspect of contemporary music, many that have been Grammy winners. He has also composed music for numerous motion picture and television projects, spent nine years as the musical director for the Soul Train Music Awards and was inducted into The Soul Music Hall Of Fame in December 2012.
The range of George Duke's numerous multi-faceted projects and accomplishments is astounding and represents a virtual history of contemporary music over the past four decades. The hallmark of Duke's personality and career is his determination to be true to his own creative compass regardless of narrow categories or outside opinion. When asked what keeps him going at such a pace, he answered simply, "I just love it." You'll hear that and more in our 30-minute conversation with music by clicking the player above. Visit George Duke's website here. Tickets and info for the Playboy Jazz Festival here.
Comments
comments