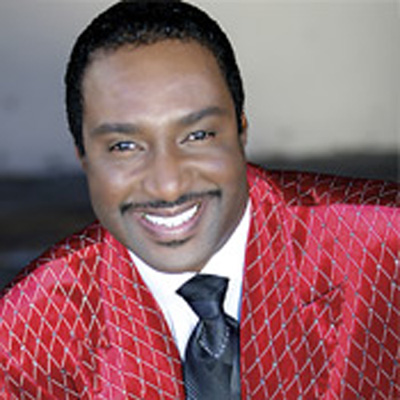 Here and Now Singer/Songwriter Terry Steele
In the rough and tumble world of show business, Terry Steele's the kind of person you want in your corner. He's a true gentleman with wide-ranging talents that span the musical spectrum. Steele has written and arranged music for and produced and sung with the biggest and best in the business; Luther Vandross, Dionne Warwick, Patti LaBelle, Paul Jackson, Jr., Whitney Houston,  Ricky Martin, Andy Williams, Richard Elliot, Elton John, Dianne Reeves, Hiroshima and a  host of others.
In 1991 when Luther Vandross garnered his first Grammy Award as "Best Male R&B Vocal Performance" for singing the blockbuster hit "Here and Now," he thanked Terry Steele who co-wrote the song.  Terry also received a Grammy nomination for "Here and Now" as "Best R & B Song" in that same year.  
In the '80s and '90s other Steele songs were recorded by Patti LaBelle, Whitney Houston, Diana Ross,  Dionne Warwick and more.  During that time he also provided background vocals for various artists and continued to write songs that megastars love to sing. His songs have sold millions of copies and have touched the heart and soul of millions of people around the world.
Steele stepped into his own spotlight in 1990 with the release of his first solo album, "King of Hearts," an R & B flavored collection of his own compositions. While continuing to work in support of other performers Terry was beginning the journey that resulted in his taking center stage as the lead vocalist for the acclaimed jazz fusion group, Hiroshima. He also continued to pursue his solo career and in 2002 released his second CD, "Day By Day," co-produced by Hiroshima keyboardist Kimo Cornwell.
These days, Terry Steele headlines the lush and lavish musical review, "Here and Now, The Legacy of Luther Vandross" featuring Luther's greatest hits as interpreted by Terry. He's accompanied by a fantastic cast of dancers, singers and musicians as they tour the country performing Luther's greatest hits such as 'A House Is Not A Home,' 'Dance With My Father' and many more.
As if all of these accomplishments weren't enough, Terry has recently achieved a PhD in Music and is now referred to as "Doctor" Terry Steele.  His specialty is uplifting the human spirit with his music.  Don't miss him. Find out more on the web site here.
Comments
comments