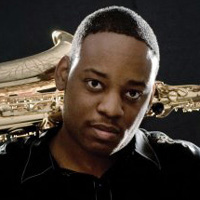 Evolution Of An Artist
With an artist as gifted and dedicated to the truth of his spirit as saxophonist Jackiem Joyner is, it's exciti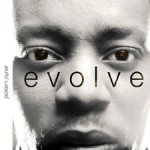 ng to know that he has a new CD on the horizon called Evolve. 
Jackiem's music ministry has led him to unflinchingly share, each unfolding chapter of his sometime-turbulent life, in a smoothly jamming way. With Evolve you can expect deeper layers of awareness and musicianship that reflect this talented artist's belief in the constant evolution of jazz, humanity and creative imagination.
You're already familiar with the groovin' saxophone playing of Jackiem Joyner from his chart-topping smooth jazz hits "I'm Waiting For You" and "Take Me There." His last CD, Church Boy, is a potpourri of jazz/gospel tunes inspired by Jackiem's dee
p faith and roots in the church. 
It's tantalizing to speculate on the direction of his growth as we eagerly anticipate the release of Evolve. You'll get insight into saxophonist Jackiem Joyner's warm strength and spirit-centered inner compass when you listen to our conversation with music by clicking the player .
Jackiem is currently on tour with Japanese keyboardist Keiko Matsui. He talks about that and much more in our conversation. You can watch them perform together in the video below. See his tour schedule to find out when they'll be on a stage near you, by going to his website here.
Comments
comments