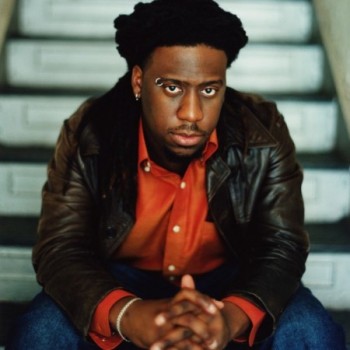 Robert Glasper Experiment
The Way Forward
Even though Grammy-winning pianist/producer Robert Glasper creates an exciting new sound with his fusion of jazz, hip-hop and R&B influences, you can't help but hear echoes of the past in his work. This Houston, Texas native attended the New School for Jazz and Contemporary Music in New York and then went on to stints playing with Roy Hargrove, Christian McBride, Terence Blanchard, Russell Malone and Mark Whitfield. His version of "Afro Blue," sung by Erykah Badu on the acclaimed "Black Radio" CD, is a direct tribute to John Coltrane. In other words, he's got serious jazz chops. Just a serious are his credentials within the hip-hop and R&B community.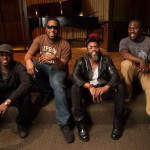 At the New School, Glasper met neo-soul singer Bilal. They began performing and recording together, which led to associations with a variety of hip-hop and R&B artists parallel to Glasper's emerging jazz career. He has worked with Bilal and Mos Def as musical director, Q-Tip, Kanye West, Meshell Ndegeocello, J Dilla, Erykah Badu, Jay-Z, Talib Kweli, Common, Slum Village and Maxwell, with whom he toured extensively on 2009's "BLACKsummers'night" tour.
In 2012 Glasper released "Black Radio," which featured performances by many neo-soul and hip hop artists including Lupe Fiasco, Yasiin Bey, Musiq Soulchild, Erykah Badu and others. He picked up the Grammy award for it in February 2013. Of the CD, Rolling Stone wrote, "On Black Radio, pianist Robert Glasper heads down the fraught path of hip-hop jazz and gets it right… With music this smart and inviting, the implied diss of mainstream doesn't feel like sour grapes; it feels like a blueprint forward."
Glasper has performed at jazz festivals throughout the world, and his trio performed at the 2007 Bonnaroo Music Festival as part of Blue Note's "Somethin' Else" offering. Prior to "Black Radio," he released three other CDs,  "Canvas", "In My Element" and "Double Booked".
The L.A. Times wrote in praise of the organic way in which he "builds a bridge between his two musical touchstones." George Duke has named Robert Glasper as a major young talent he'd like to work with. Maybe that will happen soon, as they're both scheduled to perform at the Playboy Jazz Festival at the Hollywood Bowl in Los Angeles June 15. To hear what the next step is, listen to our 30-minute conversation with music by clicking on the player. Visit Robert Glasper's website here. 
Comments
comments