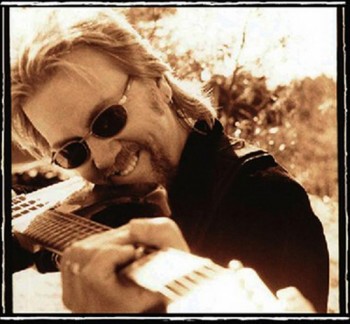 Napa Crossroads

As lead singer for the legendary group Ambrosia, Grammy-w
inning David Pack knows the adrenaline rush of being in the spotlight, entertaining millions of adoring fans. He's written and performed hit songs, produced and won multiple awards with some of the biggest names and events in the music business and has been the featured artist for four presidents. His life is the very definition of worldly success. Yet, it's amidst the remote and tranquil beauty of Napa Valley that he finds his deepest satisfaction. He refers to Napa as, "my secret place, my magic spot, heaven on earth." 
His latest project "Napa Crossroads" is a fulfillment of the dream he's had for 30 years. It's been that long since he began visiting wine country and became an avid aficionado of the vine, the countryside, the people and the lifestyle.
While performing at Gargiulo Vineyard's harvest party in 2005, David met winery owner Jeff Gargiulo, along with David Duncan, CEO of Silver Oak Cellars. Both of them were performing with some other local vintners and David recognized them as kindred spirits. "I noticed how Jeff and all these superstars of the wine world were like teenagers when they had guitars in their hands," David says. "I just thought how charmin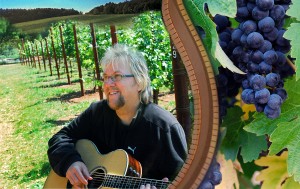 g and how wonderful that they loved music with the same fervor that I did." As he traveled throughout the wine country he discovered more musicians among the vintners and brought in a number of his professional musician friends as guest artists to add to the mix, which became the foundation for Napa Crossroads.
The CD is a collaboration with several of Napa Valley's top wineries including Silver Oak, Far Niente, Pride, Nickel and Nickel, Gargiulo Vineyards, Carmen Policy/Casa Piena, and Pillar Rock. There are many impressive guest artists on the CD, including Alan Parsons, Jimmy Wayne, Robert Schwartzman and Bela Flack. Poignantly, you can also hear the final performances by David's friend and long-time Napa resident, Ray Manzarek of The Doors, who passed away last year.
David says, Napa Crossroads is his way of "giving wine and music fans a backstage pass to the way things really are in Napa," he says.  "I always wished I could be part of this world and now that I am part of it I am eager to share it with everybody else." What he's sharing is a rare and smooth vintage. You can listen to David talking about it, along with music, by clicking on the player. Visit David Pack's Napa Crossroads website here.

Comments
comments