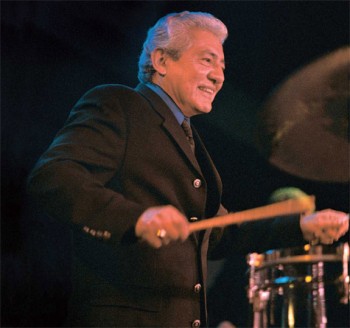 Pete Escovedo is All the Way Live on His New Release

Remember when there were lots of albums recorded live? My dad had plenty
of them; recorded live at the Hollywood Bowl, the Village Gate, the Fillmore East, the Fillmore West and "Lou Rawls Live."  The list goes on and on but not so much anymore. That's why I was delighted to see and hear Latin jazz pioneer Pete Escovedo's new release "Pete Escovedo: Live At Stern Groove."
It makes sense that he'd do the album back in the Bay Area since that's where he initially made his mark in music along with other music luminaries like Carlos Santana, Sly and the Family Stone and George Duke.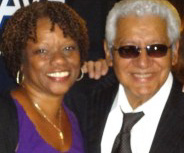 A lot of musicians have home studios now so maybe that's why we rarely see live recordings anymore but this one reminds us of everything we love about them; the energy, the intimacy, the chance that at any moment something unexpected could happen and then there's always the chance we'll hear ourselves as part of the recording if we were there. Just imagine Ramsey Lewis' "In Crowd" without the shouts of the happy patrons in the audience.
I spoke to Pete about doing the live album and about his pride in being part of the Bay Area's music legacy.
Comments
comments