There's something special about making these book recommendations in the middle of summer. It's a chance to remind readers of notable titles from the spring season and to tempt them with titles appearing on the cusp of the fall.
As a Latino book critic, I'm particularly thrilled to highlight the following books by Latino authors who are emerging voices in American letters and who, early in their careers, are making excellent contributions to this country's expanding Latino literary culture.
I invite readers to seek out these nine exceptional books of poetry, fiction and nonfiction, and to take note of these nine young writers whose original visions provide insight into the complex ways Latinos see their communities, their families, and themselves.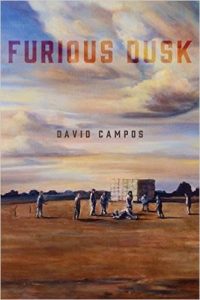 1. Furious Dusk by David Campos (University of Notre Dame Press)
This moving collection of poems explores the challenges of living with those dysfunctional family bonds that shape a person's journey toward adulthood. Chicano poet Campos has the uncanny ability to zero in on a memory, a moment, and amplify it into a meaningful exchange between family members, which in turn becomes a compelling statement about everyone's troubled yet rewarding relationships.