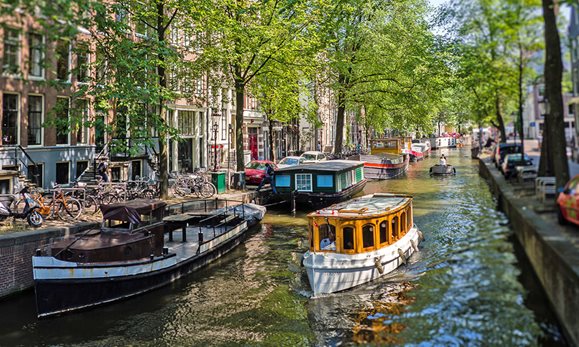 A Jazzy Art Deco Treat
As one of the top financial and cultural centers in Europe, Amsterdam attracts visit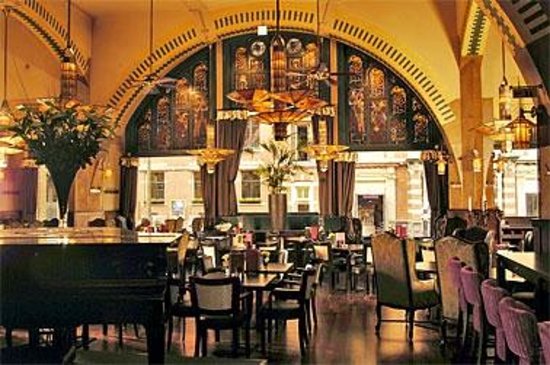 ors from everywhere in the world. Whether you're there on vacation or for business, the range of attractions in this capital city is astounding.
Stroll Amsterdam's historic canals, peruse the collections at the Van Gogh Museum, investigate the Anne Frank House, absorb the charming atmosphere of this alpha world city and its UNESCO Heritage sites and take a look at the under side of the cultural coin by touring the infamous red-light district and visiting the equally notorious cannabis coffee houses. It's a city of stunning contrasts yet it still retains the elegance and mystery of its centuries-old past.
Whatever schedule you decide on, include a visit to the dazzling Café Americain for the Sunday jazz brunch at the Eden Amsterdam American Hotel. Located in the heart of the center of Amsterdam, it's a national monument to Art Nouveau and Art Deco design. The lushly beautiful decor provides the perfect cozily elegant backdrop to the live jazz and mouth-watering cuisine. Seafood specialties include monkfish, perch, salmon, and king shrimps; meat dishes include rack of Irish lamb and rosé breast of duck with creamed potatoes.
Leaded stained-glass windows, newspaper-littered reading tables, bargello-patterned velvet upholstery, frosted-glass Tiffany chandeliers from the 1920s, and tall carved columns are all part of the dusky sit-and-chat atmosphere.
With Café Americain's long history of being a favorite among artists, writers, actors and all manner of creative people, you'll feel your body relax and your spirit revive at its Sunday jazz brunch. It will prepare you to take on all of Amsterdam's uniquely intriguing enticements. Brunch is served Sundays from 12:30 to 3:30pm. Reservations required. www.cafeamericain.nl
Comments
comments